FORMER STUDENTS TO REVIVE ALUMNI

They were carefree teenagers when they last saw each other in school. So the shrieks of delight at meeting once again were understandable.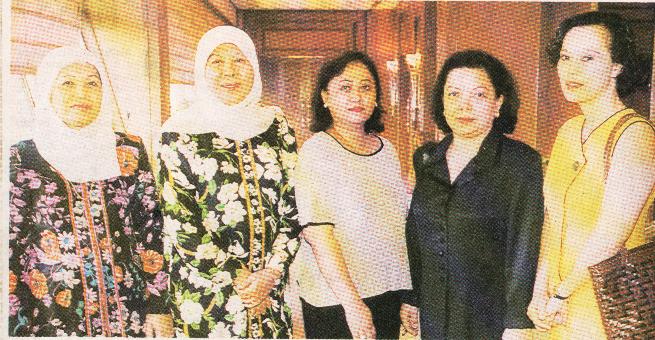 Happy to meet again:(from left) Salmah Anuar, Kalsom, Thuraya Kassim, Datin Haryati Jaffar and Margaret Chai.
Some are professionals, others homemakers, mothers and grandmothers. But these women have one thing in common - they are former students of Sultan Ibrahim Girls' School, Johor Bahru.

Camaraderie - (from left) Norminsah, Raja Aini, Habibah Ashari, Hamidah Ashari, Haslinda Jamean, Ruquiah Hassan.
They met to revive their alumni which will be relaunched when the school celebrates its 60th anniversary on May 15.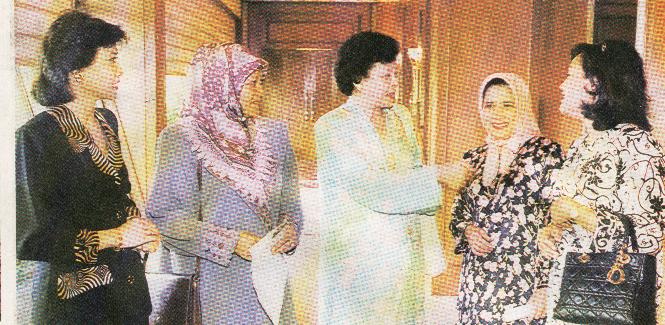 Much catching up to do - (from left) ZanariahAdam, Noraini, jenny, Halimah Mohd Tahirand Aini Lajat.
Former students have been invited for the homecoming as the dinner,
being organised by the Parent-Teacher Association, will be held in the school hall with Johor Menteri Besar Datuk Ghani Othman as guest-of-honour. The dinner is called "Malam Mutiara Budi". Tickets are available at RM 50 each. Donations are welcome. Call SIGS principal Zaiton Abu Bakar at 2243050 for details.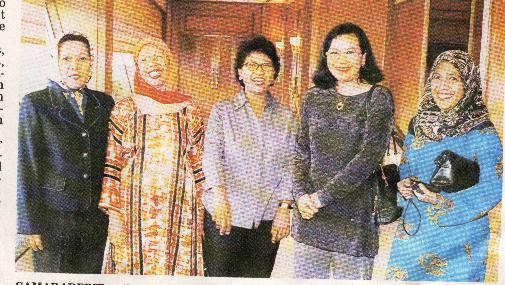 Camaraderie - (from left) Fadzlon Ishak, Ungku Anna, Hawa, Hamidah Rohany and Adibah Ishak,