DYMM SULTAN IBRAHIM -----------------------------------------------------
DYMM Sultan Ibrahim Ibni Almarhum Sultan Abu Bakar was crowned at Mt. Bidadari Seranggon in Singapore on the 17th of September 1873. His Highness was proclaimed as the Sultan Of Johor on the 17th of September 1895 and crowned on the 2nd November 1895.
His Highness was the King and Head of the Darjah Mahkota Johor Yang Amat Mulia. His Higness was also a Honourary Knight Grand Cross of The Most Distinguished Order of The British Empire, First Class Order of The Crown of Empire, First Class Order of The Star of Omanye Turkey, First Class Order of The White Elephant Siam, Grand Cross of The Royal Order of Cambodia, Grand Cross Order of Imperial Dragon de I 'Annam', First Class Grand, Cordon of The Order of The Rising Sun, Japan, Fellow of The Royal Zoological Society of Scotland and Pemelihara Agama Islam Yang Maha Suci.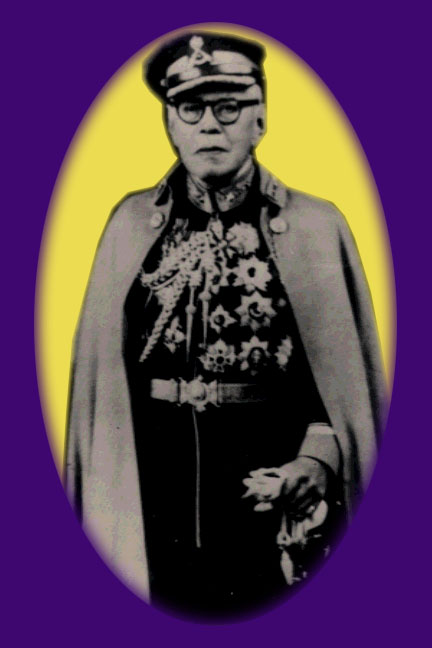 During his reign of 64 years, , many changes have taken place in Johor. DYMM Sultan Ibrahim ruled the state and residents of Johor with intelligence and excellence, with the help of the Board of Ministers and its communities, together with English and Malay officers. As a result, Johor was always peaceful under his rule.
On the economic aspect, Johor became rich and prosperous via agriculture, mining and taxes in customs. In the 64 years of his reign, Johor's earnings had risen from thousands to millions.
DYMM Sultan Ibrahim took great concern in the education of Johor's children. DYMM Sultan Ibrahim was also one with a strong will and spirit in Islam. DYMM Sultan Ibrahim was also active in sports and recreational activities especially horse racing and hunting.
On the 17th of September 1955 all the citizens of Johor held a "Jubli Intan" celebration to remember His Highness's reign in Johor for 60 years. His Highness the Sultan of Johor passed away in London on the 8th of May 1959 and was laid to rest in Johor Bahru on the 6th of June 1959. DYMM Sultan Ibrahim is still very much a part of the history and minds of Johor and its citizens. And because of that, this school was thus named Sultan Ibrahim Girls' School. -----------------------------------------------------
HISTORY
VISION